What to Expect From Tummy Tuck Plastic Surgery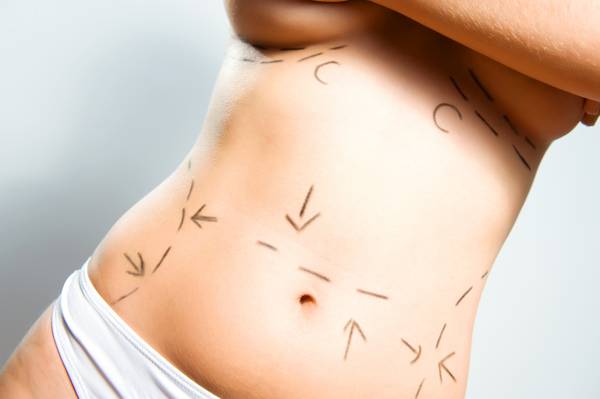 Thinking about undergoing a tummy tuck procedure but want to know what to expect? It is important for someone to understand what they will anticipate when undergoing plastic surgery, as this allows them to make an educated decision.
Reasons to get a tummy tuck
The first thing that someone needs to understand is that undergoing a tummy tuck is a personal decision, which means there are a few different reasons that someone would choose to get this procedure. It is ultimately up to the person when it comes to deciding whether plastic surgery is right for them. Common reasons that someone would undergo a tummy tuck procedure is because they have excess fat and/or skin due to being pregnant, being overweight and for heredity reasons. According to Plasticsurgery.org, cosmetic plastic surgery includes surgical and nonsurgical procedures that enhance and reshape structures of the body to improve appearance and confidence.
The tummy tuck surgical procedure
The information below includes details on what someone can expect when choosing to undergo a tummy tuck procedure.
Step #1: Undergoing anesthesia
Because a tummy tuck is a major surgical procedure, it is necessary for patients to undergo anesthesia beforehand. There are a few different options available, so patients need to discuss with their medical professional which option is ideal for them. Common anesthesia options include using local anesthesia with oral sedation, conscious sedation and general anesthesia.
Step #2: Making incisions
Once a patient is fully under anesthesia, a horizontal incision is made in the area above the pubic hairline and below the belly button. How long the incision is, as well as the shape of the incision, is determined by how much excess skin needs to be removed from the patient. Once this first incision is made, any weak abdominal muscles are repaired. The top part of the abdominal skin is then properly trimmed and sutured to the bottom part. The belly button is then repositioned for a natural look.
#3: Closing the incision
Once the tummy tuck procedure is over, it is time for the surgeon to carefully close the incisions. These may be closed using sutures, special surgical tape, and/or skin adhesive. It is essential for all patients to take proper care of their incisions in order to heal properly, as it is possible for tummy tuck incisions to become infected. This is to be avoided at all costs, as infection will not only slow the healing process, it can potentially cause serious complications.
Is this an option for you?
Now that you know the common reasons for undergoing this type of plastic surgery, the next step is getting approval from an experienced professional. Those who want or need this surgical procedure now know more about what to expect, which is important when it comes to preparing for and recovering from plastic surgery.
Are you considering a tummy tuck in the Williamsville area? Get more information at https://www.artesiaplasticsurgery.com.
Check out what others are saying about our services on Yelp: Read our Yelp reviews.