Commonly Asked Questions About Breast Lifts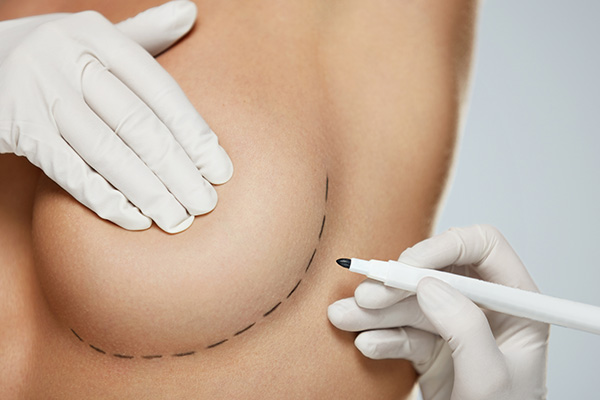 A breast lift is a procedure done in plastic surgery that allows women to improve the shape and appearance of their breasts. While the procedure is not mandatory or even necessary, a lot of women experience benefits afterward. With every plastic surgery comes a lot of information that is important to review and understand prior to undergoing the procedure or beginning the process. Keep reading to learn more about breast lifts!
What to know about breast lifts
Below are a few frequently asked questions and answers about breast lifts.
1. What can a breast lift accomplish?
A breast lift can accomplish many things, including a reduction of sagging and drooping, as well as a low-hanging nipple. Additionally, the breasts can be firmed up and tightened after a breast lift, thus allowing for a more youthful appearance.
2. Does a breast lift hurt?
The patient is under anesthesia during the breast lift, which means they will not feel a thing. However, after the procedure is complete, there is some expected soreness and discomfort. The plastic surgeon will likely administer a low dose of pain medication to take for a few days.
3. What is recovery like?
Recovery after a breast lift is pretty straightforward. Most women will experience some slight discomfort and difficulty with range of motion. The following tips are recommended by a plastic surgeon.
Rest and relaxation
No physical activity
Excess fluid intake to keep the body hydrated
Ice and cold compresses to reduce swelling and discomfort
Unlike other plastic surgeries, a breast lift does not change much of the body's composition, meaning there is nothing new introduced to the body. Instead, the body is actually losing skin and tissue, which means recovery does not take as long.
4. How does a breast lift work?
During a breast lift, a plastic surgeon will administer anesthesia so that the patient is not conscious during the procedure. Then, they will use a surgical tool to remove excess skin and reshape the breasts. Typically, the nipple and areola will undergo reshaping to provide a more youthful appearance.
5. Can a breast lift improve appearance?
Yes! A breast lift is primarily done to improve the appearance of the breasts. Women that experience drooping, sagging or excess skin can benefit from a breast lift, as it allows for a better look.
6. Who makes a good candidate for a breast lift?
Women that have sagging breasts are typically good candidates for a breast lift. Additionally, women that have severe sagging or an irregular shape can benefit from the procedure. Plastic surgeons recommend that candidates be in good health without any serious pre-existing conditions that could get in the way of recovery.
Learn more today
A breast lift requires careful thought and consideration as it is a plastic surgery that requires an invasive procedure, as well as recovery time. To learn more or to get started with an evaluation, it is best to consult with a plastic surgeon. Reach out today!
Are you considering a breast lift in the Williamsville area? Get more information at https://www.artesiaplasticsurgery.com.
Check out what others are saying about our services on Yelp: Read our Yelp reviews.