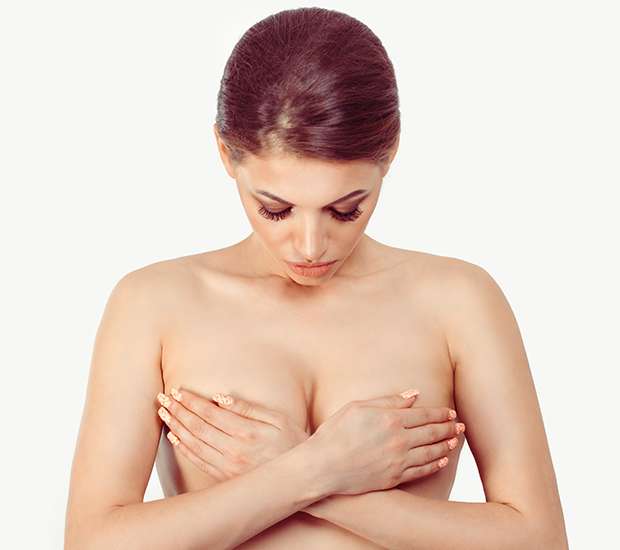 Breast Reconstruction
Williamsville, NY
Breast reconstruction can restore a more natural-looking breast after a lumpectomy or mastectomy. This reconstructive cosmetic breast surgery can restore volume and symmetry and presents both physical and psychophysical benefits.
Because no two women's breasts are the same, especially after medically necessary surgery for cancer, breast reconstruction is highly customizable, and Artesia Plastic Surgery offers several options for eligible candidates.
Am I a Candidate for Breast Reconstruction?Am I a Candidate for Breast Reconstruction?
Candidates for breast reconstruction include women who have had surgery to diagnose, treat, or prevent breast cancer.
This surgery is ideal if:
You desire a more natural-appearing bust
You have completed your treatment
You are now relatively healthy
You do not smoke or use any nicotine products
You have realistic expectations of the procedure
Breast reconstruction can dramatically improve the appearance of your breast(s). However, patient results can vary considerably, depending on the extent of your previous surgery. This will be discussed at your consultation.
During this in-depth consultation, you can expect a compassionate approach from our well-respected and board-certified plastic surgeon.
Dr. Raymond Schultz will listen carefully to your concerns and goals and explain the appropriate techniques available to meet your unique needs. Depending on where you are in your cancer treatment, you may also need to have a conversation with your oncologist to be sure that you are ready for reconstruction.
What Are the Benefits of Breast Reconstruction?
Breast reconstruction is often the final step after surgery for breast cancer and offers significant benefits:
Restore or improve breast symmetry
Regain breast volume and shape
Eliminate the need for a breast prosthesis
Look and feel better in your favorite outfits
Boost self-image and confidence
After breast reconstruction, many women report feeling more like themselves again while being more likely to move forward, putting their cancer ordeal in the past.
What Is Involved in Breast Reconstruction Surgery?
Dr. Schultz offers two methods of breast reconstruction:
Reconstruction with an expander and breast implants
Tissue flap reconstruction
When using breast implants, adequate breast tissue and skin are needed to support the implants and produce an aesthetically pleasing result.
A breast tissue expander is inserted into the breast pocket and filled with a saline solution to stretch the breast tissue and ensure coverage. Over the course of several weeks, more saline solution is added to the expander until the skin and tissue have stretched sufficiently.
While you may have only had surgery on one breast, Dr. Schultz might recommend using implants for both breasts for the best (and most symmetrical) results.
Tissue flap reconstruction involves grafting tissue from the abdomen, back, buttocks, or thigh to reconstruct the breast or provide enough skin and tissue to cover implants fully.
This method is more complex and requires either the new breast tissue to be connected to the original breast's blood supply or relies on the development of new blood vessels. Dr. Schultz will discuss these options with you and explain the best technique to use depending on the condition of your remaining breast tissue.
What Is the Recovery From Breast Reconstruction Like?
You may need to stay in the hospital for a few days, especially if you had tissue flap reconstruction, and may have one or more drains in place when you are discharged. These drains help remove fluid from the wound as it heals, and you will learn how to empty them before leaving the hospital.
Dr. Schultz will determine when it's safe to remove the drains according to the amount of fluid collected daily. Follow his wound care directions carefully, and wear the support garments for as long as instructed.
You're likely to feel sore for one to two weeks or longer if you underwent a flap procedure, as you will have two surgical wounds. Our office will prescribe pain medication to help you manage your discomfort.
It can take up to eight weeks to resume normal activities; however, this may be shorter if tissue grafting was not involved.
Avoid heavy or overhead lifting, strenuous activity, and anything that creates pressure in or on your chest area for four to six weeks after surgery. Do not begin stretching exercises or resume normal activities until cleared by the doctor.
Call Dr. Schultz immediately if you notice any new lumps, swelling, pain, changes in the skin, fluid leaking from your breast, armpit, or tissue donor site, as well as any other concerning issues that arise.
Discuss when it's okay to start wearing regular bras and which type of bra is best. Underwire and lace bras might press on scars or irritate your skin.
There is nothing easy about dealing with breast cancer, and recovery from cosmetic surgery is no different. It will take some time to get back to normal.
What Results Can I Expect After Breast Reconstruction Surgery?
Because Dr. Schultz is committed to explaining every aspect of your breast reconstruction surgery, including any limitations he foresees, and is an expert in this field, you will likely be pleased with your results.
You will have scars, but they will fade over time, and you may lose normal breast sensation, but in some cases, this too might resolve within the following one to two years.
Your Williamsville, NY Breast Reconstruction Experts
Dr. Schultz and the team at Artesia Plastic Surgery are dedicated to improving your quality of life after any kind of breast cancer-related surgery in Williamsville, New York, and provide expert breast reconstruction surgery.
If you are unhappy with your previous breast reconstruction, Dr. Schultz also offers breast revision surgery and a wide variety of breast implant options.
Learn more about receiving breast reconstruction in Williamsville, New York, by calling (716) 650-4622.
Artesia Plastic Surgery is located at
6044 Main St Suite 106
Williamsville, NY
14221