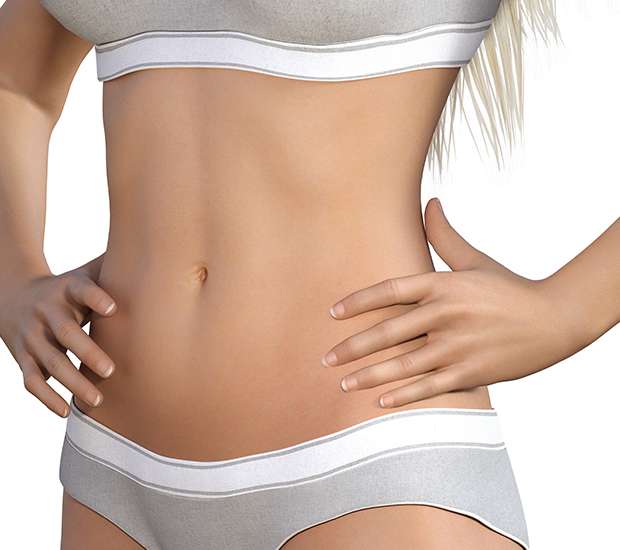 Mommy Makeover
Williamsville, NY
One common effect of pregnancy, childbirth and breastfeeding is the lasting changes to a woman's appearance. While the changes in a woman's appearance can vary per patient and other factors, many patients struggle to return their body to the desired appearance they had prior to the pregnancy. We can consider multiple techniques and surgical procedures to help a woman achieve the body she desires after pregnancy.
Possible Mommy Makeover Procedures
There is no reason for a patient to continue struggling with changes to their body due to pregnancy. We understand that each patient is unique and may have different issues they wish to change. Thus, we can customize the treatment to each patient's individual needs.
We can build a mommy makeover that has the specific procedures you need to change and restore your body.
With a mommy makeover, we can help to address specific areas of the body such as the abdomen, breasts, waist, genitalia and buttocks. However, a mommy makeover may only need to treat one or two of these areas. Possible procedures the mommy makeover can offer, include:
While the changes to the body after pregnancy are not permanent, they can last a long time. In some cases, the changes never go away completely without professional treatment. Many women will go through rigorous exercising and dieting only to find unsatisfactory results. Instead of such a drastic change to one's daily routine, we can provide an easier and more effective alternative with the mommy makeover.
What a Mommy Makeover can do for You
For instance, women who breastfeed may find their breasts enlarge during and for a while after pregnancy. However, the breasts will return to normal size but decrease in volume after. This can lead to more sagging in the breasts, which is something the mommy makeover can help change.
While some patients may only need one procedure to complete their mommy makeover, other people may need several procedures spread out over several months. With a mommy makeover, we can help to alter:
Remove loose or sagging skin from the abdomen
Lift the breasts
Restore the volume of breasts
Repair stretched or separated abdominal muscles
Remove small pockets of unwanted fat
These are only a few of the possible services with our mommy makeover procedure. The most important step, no matter what surgical services, is to follow the recovery process as we direct. This is due to the fact that the body needs time to heal properly or it can get in the way of the desired appearance. In some cases, patients can actually alter the final position of an implant or risk other health issues by not following recovery instructions.
Follow-up care and Recovery
While most patients who go through a mommy makeover can immediately return home for the duration of recovery, some patients may need to stay overnight for the first 24 hours. If so, we will help set this up with the patent before the procedure. Along with this, there are other recovery factors the patient will need to follow, including:
No heavy lifting of anything over 10 pounds
No driving until the pain medication wears off
No smoking at least four weeks before and four weeks after mommy makeover
Having others help complete chores around the house
Continue a healthy diet and certain exercises
Attending any follow-up appointments we schedule
The recovery process can take anywhere from two weeks to several. The actual amount of time will vary per each patient and the number of procedures. During the recovery process, there will be soreness and some bruising in certain areas of the body. Certain areas may also be swollen. While most of this will fade over time, we may need to prescribe painkillers or other medication to help with the relief.
Customized to Your Needs
A mommy makeover can help to draw out confidence in your appearance following pregnancy. Women who are unhappy with their body following pregnancy do not need to continue life upset with their appearance. We will help to customize the mommy makeover to meet their needs.
By doing so, we can help to draw out one's inner beauty and restore any aspects of their body they wish to. If you are interested in a mommy makeover and the possibilities it provides, give us a call and schedule an appointment today. As a plastic surgeon in Williamsville, NY, we will help find the procedure for you.
Mommy Makeover surgery is a combination of procedures that address the undesirable effects that pregnancy can have on a woman's body. These effects may include sagging and deflated breasts, weakened abdominal muscles, loose skin on the abdomen, and the accumulation of excess fat on various areas of the body.
Benefits of a Mommy Makeover
The Mommy Makeover is customized to meet the unique needs of each patient. In just one surgery, the breasts can be augmented and/or lifted, the abdomen can be sculpted, and excess fat can be removed. Many women choose this surgery to:
Attain a more youthful body
Fit comfortably into clothing
Feel more confident in a swimsuit
Restore a sense of femininity
Mommy Makeover Procedures
A Mommy Makeover combines two or more of the following procedures to achieve the look you desire:
Breast Lift and/or Breast Augmentation
Pregnancy and breastfeeding can cause a loss of firmness and volume in the breasts, which often results in sagging breasts with loose skin. A breast lift can restore a more youthful, attractive breast shape and projection. A breast lift is often combined with implants to augment the size of a woman's breasts and restore her confidence.
Tummy Tuck (Abdominoplasty)
Pregnancy usually takes the greatest toll on the abdomen as the skin is stretched, and the abdominal muscles become separated. Tummy tuck surgery removes excess skin and fat, along with any stretch marks located on the skin that is removed, and tightens weakened abdominal muscles to produce a more toned and slender midsection.
Liposuction
After pregnancy and childbirth, many women notice that fat has collected in areas that are very difficult to target with diet and exercise. Liposuction can remove excess fat from many of the most common "trouble zones," including the arms, back, abdomen, hips, and thighs to help boost a woman's self-esteem.
Mommy Makeover FAQ
Q. Who is a good candidate for a Mommy Makeover?
A. The best candidates for a Mommy Makeover are physically healthy and close to their goal weight. Liposuction is often combined with a tummy tuck to eliminate stubborn abdominal fat, but patients should note that neither procedure is intended for weight loss.
Q. Why is it best to have these procedures performed at one time?
A. Combining a few procedures into one surgery will decrease the overall recovery time needed, and it is also more cost-effective than having the procedures done separately.
Q. Can I have a breast augmentation without a breast lift?
A. Yes, but both procedures may be needed to achieve the best results. If sagging exists and breast augmentation is performed without a lift, there is a higher chance of complications developing after surgery. However, if there is no sagging present, satisfactory results may be achieved with just a breast augmentation.
Q. When is the best time for a Mommy Makeover?
A. The best time for a Mommy Makeover is after childbearing is complete. Patients can still have the procedure if they desire more children in the future, but the results achieved may be reversed after a subsequent pregnancy. Breastfeeding after breast implants or a breast lift is also possible, but the success rate is slightly lower.
Q. What is the recovery like after a Mommy Makeover?
A. Patients will need someone to drive them home after surgery and will require assistance for the first 24 to 48 hours. Although some discomfort is expected, this can be controlled with prescribed pain medication. Swelling may last anywhere from several days to several weeks. Most patients feel comfortable resuming their normal activities after two weeks, although they should avoid strenuous activities and exercises for at least six weeks.
Q. What results can I expect?
A. After surgery, your body will be significantly improved with more attractive, youthful contours. Scarring may be present but will be in inconspicuous locations and easily hidden beneath underwear or swimsuits, and the scars will continue to fade over time. Although the body will continue to age naturally, results are long lasting and can be maintained with a healthy diet and exercise regimen.