Most Common Types of Plastic Surgery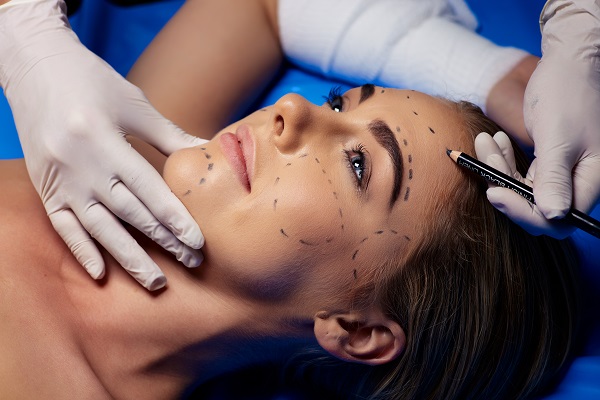 Plastic surgery restores the natural appearance and function of any part of the body that is deformed as a result of illness, injury or a medical condition. There are many different surgical procedures that fall under the umbrella of plastic surgery. Some of these are simply cosmetic, while others restore function to a specific part of the body, ultimately improving a patient's quality of life.
Popular plastic surgery treatments
There are certain injuries, medical conditions and congenital deformities that are quite common. This means that plastic surgeons often find themselves performing certain kinds of procedures over and over again. Here are some of the most common procedures performed by plastic surgeons:
1. Breast enhancement
This surgical procedure is both reconstructive and cosmetic. Breast enhancement can be an elective procedure that a patient chooses when they want to improve the size and shape of their breasts. It can also be a reconstructive procedure for patients with medical conditions like undeveloped breasts or breast cancer that results in single or double mastectomies.
There are several types of breast enhancement procedures:
Breast augmentation, which increases the size of the breasts with breast implants
Breast reduction, which decreases the size of the breast by surgically removing excess fat, breast tissue and skin
Breast lift, which is used to correct sagging breasts by removing excess skin and reshaping breast tissue and is often done in combination with an augmentation or reduction
2. Tummy tuck
This elective procedure is popular with women who have stretched abdominal muscles and/or excess skin as a result of drastic weight loss or pregnancy. A good candidate for a tummy tuck is a person who has little fat in their abdominal area. The person should be close to their weight loss goals. That said, a tummy tuck can be one of several procedures included in a treatment plan for body contouring, a process that often involves liposuction.
3. Cleft lip and cleft palate correction
Many children are born with a cleft lip, a cleft palate or both. A cleft lip or palate affects the appearance of a person's face, which can cause a lack of self-confidence. Often, the condition also makes it hard for the person to speak and eat.
A plastic surgeon may perform many cleft lip and palate repairs over the course of a career, given the surprisingly high prevalence of this deformity. Ideally, this type of plastic surgery should be done before 18 months of age, while the patient's ability to heal perfectly is at its highest.
4. Surgical scar revision
Plastic surgery includes a group of procedures that minimize the appearance of scars. These procedures are common because of the high incidence of injury caused by accidents, violence and all sorts of bad situations. Although surgical scar revision reduces the prominence of a scar, the treatment does not and cannot erase scars.
Countless medical applications
Plastic surgery ranges from elective procedures to corrective procedures that restore function and improve a patient's quality of life. These techniques are also used to remove cancerous growths on the skin, and there is even a field of plastic surgery known as regenerative medicine that focuses on growing cells in order to replace damaged skin as well as other types of tissue. Whether for cosmetic or functional reasons, this surgery may improve your life.
Request an appointment here: https://www.artesiaplasticsurgery.com or call Artesia Plastic Surgery at (716) 650-4622 for an appointment in our Williamsville office.
Check out what others are saying about our services on Yelp: Plastic Surgery in Williamsville, NY.