When Is Facial Rejuvenation Recommended?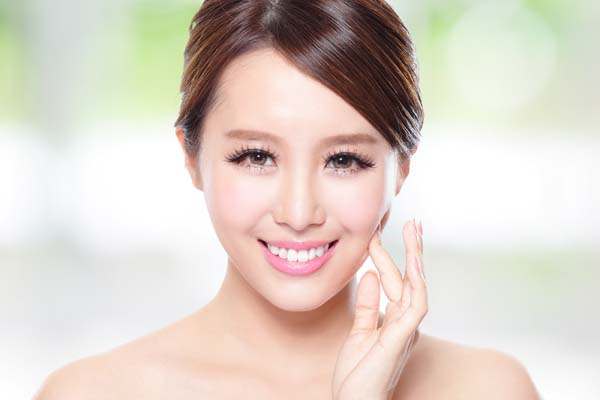 Facial rejuvenation is a cosmetic procedure that improves the appearance of facial skin. There are numerous types of facial rejuvenation treatment. Some of the more common ones are dermal fillers, light-based treatments, skin rejuvenation creams, and microneedling, among a range of other possibilities.
What cosmetic concerns can facial rejuvenation treat?
Facial rejuvenation can treat a variety of cosmetic facial concerns. Treatment may be recommended for patients seeking to address fine lines and wrinkles, facial scars, acne, dark spots, uneven skin tone, and skin laxness. The following is a more detailed look at each cosmetic concern facial rejuvenation can address.
Lines and wrinkles
Fine lines and wrinkles are some of the most common reasons individuals seek facial rejuvenation. These typically become a concern once collagen production slows down between the ages of 40 and 50. Fine lines start out as small lines that appear in various areas of the face, and they can turn into wrinkles as a person ages. Fortunately, various types of facial rejuvenation can help minimize (or even prevent) the visibility of fine lines and wrinkles.
Facial scarring
Facial rejuvenation may be an option to treat facial scarring. Scarring can result from acne, surgical procedures, injuries, burns, and more. No one should have to feel insecure about facial scars, and certain facial rejuvenation procedures can help reduce the visibility of the scars after they develop.
Acne
Acne can affect adults the same way it does teenagers. For individuals who experience severe acne that causes cosmetic concerns, facial rejuvenation may be a way to address the issue. One common type of acne that is treated with facial rejuvenation is hormonal acne. This primarily affects women in their 30s and 40s. However, facial rejuvenation can help with all types of acne.
Dark spots
Dark spots often show up in older adults. There are a variety of reasons dark spots may develop. One of the more common causes of dark spots is increased sun exposure. Dark spots are often referred to as blemishes as well, although this term could mean any flaw on facial skin, including increased freckles, moles, and more. Dark spots and other types of blemishes are often treatable through facial rejuvenation.
Rosacea
Rosacea can cause uneven skin tone and textures. It is similar to acne, but it is generally more widespread than acne vulgaris. Rosacea can cause discoloration that appears and feels more like a rash than traditional acne. Many cases of chronic rosacea are treatable with facial rejuvenation.
Skin laxity
Skin laxity refers to the skin becoming looser as a result of natural aging. There are certain facial rejuvenation treatments that can often work well for treating skin laxity and improving the firmness of facial skin.
Schedule a facial rejuvenation consultation today
Here at our practice, we offer facial rejuvenation for patients who are interested in improving their facial appearance. If you have questions about facial rejuvenation or are interested and ready to begin the treatment process with a consultation visit, then call our friendly team today.
Request an appointment here: https://www.artesiaplasticsurgery.com or call Artesia Plastic Surgery at (716) 650-4622 for an appointment in our Williamsville office.
Check out what others are saying about our services on Yelp: Read our Yelp reviews.