Popular Body Areas to Remove Fat With Liposuction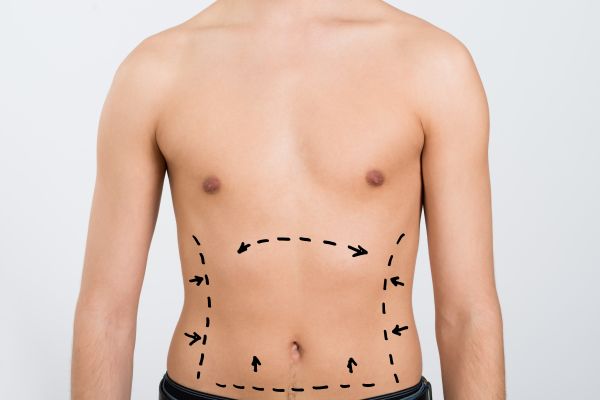 Do you have unwanted pooches of fat? Have you tried dieting and exercising but without achieving results? If so, you are not alone. Millions of people struggle with the same problem. Instead of living with a bulging tummy, love handles or unsightly jowls, you can change your appearance by having liposuction performed.
Introduction to liposuction
In simple terms, liposuction is a form of plastic surgery that literally sucks fat out of the body. For people who qualify, this fat-removal procedure makes a big difference in how they look and feel.
What liposuction does and does not do
This plastic surgery is not used to help overweight or obese people shed unwanted pounds. In fact, to qualify for surgery, an individual must first meet and maintain a healthy weight. Also, liposuction is not used to remove stretch marks, cellulite or dimples in the skin. However, liposuction does get rid of fatty deposits. It also helps to contour the shape of different parts of the body.
Treatable areas
People can opt for liposuction as a way of improving their appearance. For trouble areas that diet, exercise and a healthy lifestyle do not target, doctors can perform this plastic surgery. The most common areas treated include:
Stomach
Buttocks
Back
Hips
Chest
Outer thighs
Neck
Inner knees
Upper arms
Love handles
Who qualifies?
Good candidates for liposuction include people with good skin elasticity and tone. For this type of plastic surgery, a patient must be at least 18 years of age. Candidates must also be in good health and not have any kind of problem with blood flow.
Different types
Depending on the area of the body targeted, the surgeon chooses the appropriate type of liposuction. One of these is tumescent liposuction, the most popular method. There is also an ultrasound-assisted option. In this case, ultrasound energizes the cannula. In response to the vibration, walls of fat cells burst. This makes sucking fat out easier.
Power-assisted liposuction is yet another possibility. Because this uses a different cannula that moves back and forth rapidly, a surgeon can pull the fat out with greater ease. Laser-assisted liposuction is also an option. Using a laser as a guide and to deliver energy and heat, this is not as invasive as some of the other methods.
Key benefits
For people with fat deposits in any of the areas mentioned, liposuction can make a significant difference. Although this is the most common type of plastic surgery performed in the United States for cosmetic reasons, it also benefits a number of health-related issues.
As an example, men with gynecomastia or enlarged breasts can have liposuction done to create a natural-looking chest. This procedure also helps people with lymphedema. Liposuction removes fluid buildup in the body caused by this chronic condition.
Eliminate body fat
Are you tired of trying to get rid of fat but struggle to succeed? Talk to a surgeon about liposuction. The methods used today can target multiple areas of the body safely.
Request an appointment here: https://www.artesiaplasticsurgery.com or call Artesia Plastic Surgery at (716) 650-4622 for an appointment in our Williamsville office.
Check out what others are saying about our services on Yelp: Read our Yelp reviews.