Finding a Board-Certified Plastic Surgeon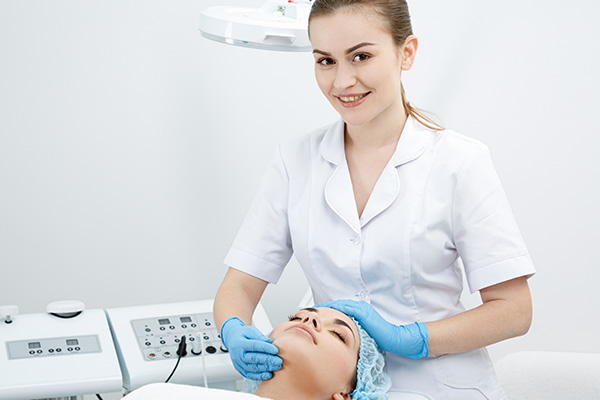 Both reconstructive and elective, cosmetic surgeries are included in the wide field of plastic surgery. Even within these two broad categories, there is specialization. Some reconstructive surgeons focus on maxillofacial deformities and injuries. Others may specialize in the treatment of burns and scars, while still others correct problems in the limbs.
The same goes for cosmetic surgeons. A cosmetic surgeon who focuses on facial contouring and rejuvenation may not be the best surgeon for the type of body contouring that involves the placement of implants.
Choosing the right surgeon for plastic surgery
So, how do you find a surgeon who will meet your specific needs and also get the job done? A good place to start is by finding a board-certified surgeon.
1. Compile a list of plastic surgeons in the area
Some patients are willing to travel in order to receive treatment from the plastic surgeon of their choice. Usually, such patients have a referral from a person who had a good experience with that particular doctor, or the plastic surgeon in question may be sought after thanks to a stellar reputation.
Most patients, however, want a plastic surgeon who is closer to home. Such a search can be started by compiling a list of plastic surgeons in the general location. This information is available online or from word-of-mouth referrals from satisfied patients. A primary care physician may also be able to recommend a plastic surgeon.
An even faster way to find board-certified surgeons is by doing a location-based search on the website of the American Board of Plastic Surgery. With this method, follow through with steps two and three, but there is no need for the final step.
2. Narrow down the list based on patient reviews
Now it is time to cull that list down to a few names. One quick way of doing this is by reading reviews from happy patients. A person should follow up these reviews by searching for before and after photos of the plastic surgeon's work. This may involve seeing the doctor in person.
An effective way to figure out the skill level of a plastic surgeon is through firsthand accounts. The prospective patient should get referrals from people who are currently enjoying the long-term outcomes of a particular plastic surgeon's work.
3. Narrow down the list based on specialty
It may be tempting to think that a plastic surgeon is a one-size-fits-all kind of doctor, so finding someone who had performed a procedure skillfully is enough. This is not the case. A plastic surgeon could be amazing at facial contouring by perfecting the skill by doing countless procedures for countless patients. However, the same plastic surgeon may be inexperienced when it comes to tummy tucks for patients whose abdominal muscles have stretched or separated after pregnancy.
By looking through a portfolio of the surgeon's work, a prospective patient should get a sense of the specialty and capability. Patients should be leery of a plastic surgeon who claims the ability to do certain procedures without the testimonials to back the claim.
4. Look up the remaining candidates on the American Board of Plastic Surgery website
The ABPS only certifies plastic surgeons who have gone through the statutory or required training. This involves an undergraduate medical degree and at least five years of surgical residency focused on plastic surgery. A board-certified plastic surgeon also sits a written and oral exam at the end of the training.
How does a patient find out if a plastic surgeon is board-certified? The ABPS website has a search page where a visitor can type in the name of a plastic surgeon. The web page will return search results that include the status of the surgeon's certification license. The search page is also a good tool to search for board-certified plastic surgeons by location.
Find a plastic surgeon who inspires confidence
The decision to undergo plastic surgery is a big one, with lifelong implications. It often comes with lots of practical considerations to sort out before starting treatment. Make sure to find a plastic surgeon who is not only certified but is willing to talk you through any procedure.
Request an appointment here: https://www.artesiaplasticsurgery.com or call Artesia Plastic Surgery at (716) 650-4622 for an appointment in our Williamsville office.
Check out what others are saying about our services on Yelp: Read our Yelp reviews.