What Treatments Are Included in a Mommy Makeover?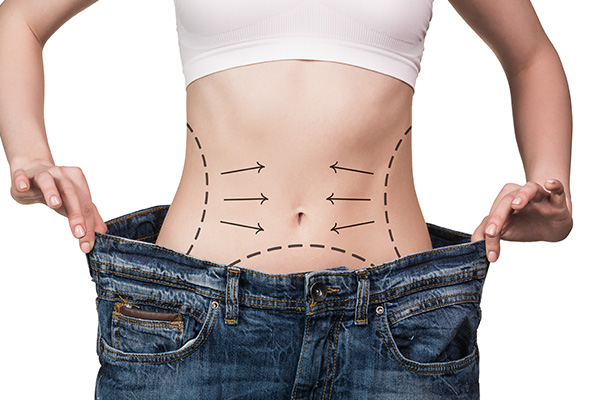 The mommy makeover is making waves across the country. Mothers are notorious for taking care of everyone else before themselves, sacrificing personal health and wellbeing to ensure that the family's needs are met. Very often, moms wind up paying a high price for this selflessness, and it usually comes in the way of diminished esteem. With almost no time to spare in a day, mothers may let their own bodies fall to the wayside. With the help of a plastic surgeon, any mom can reclaim some of what she lost along the way.
The most common procedures in a mommy makeover
A makeover may be just what someone needs to start feeling better. During pregnancy, a woman's body undergoes serious changes, which can result in physical aftereffects:
Stretched abdominal muscles
Saggy or full breasts
Fatty deposits in legs, buttocks and abdomen
Stretched skin throughout the midsection
When facing a post-partum body, a woman may feel hopeless and depressed. Her body may look like a shadow of its former self. Plastic surgeons have developed a few procedures that, when combined, comprise the perfect mom makeover. These procedures are usually done in one surgical session if preferred. Take a look at the typical offerings.
Tummy tuck
Pregnancy wreaks havoc on a woman's body, but perhaps nowhere are the effects more visible than the abdomen. The skin and muscles are forced to stretch to accommodate a growing baby, and after birth, many have a noticeable protrusion that never seems to go away. This "pooch" is a conglomeration of stretched muscle and skin that may just hang. A tummy tuck is a procedure that removes excess skin, fat deposits and repairs abdominal muscles that may have separated. The procedure results in a smooth and tight midsection.
Breast augmentation or reduction
During pregnancy, the breasts stretch to allow for milk production and then after birth get larger when milk comes in. Even if a woman never breastfeeds, the milk production alone can leave the breasts saggy with far less volume. A makeover may include surgical repair or the breasts including implants, lift and, in some cases, a reduction.
Liposuction
Fatty deposits tend to migrate in post-partum bodies, especially around the mid-section, buttocks and thighs. These stubborn spots can be difficult to target with exercise and diet but can be manually removed by a plastic surgeon. Liposuction is a popular treatment option for a mommy makeover. According to the plasticsurgery.org, it extracts unsightly and stubborn fatty tissue, thereby adding contours back into those areas of the body that need it.
Risks of surgery
As with most surgical procedures, there are some risks associated with any of the treatments included in a packaged makeover. Depending on the procedure, these issues can possibly arise:
Infection
Excessive blood loss
Nerve damage
Numbness
Fluid buildup
It is important to speak with the doctor about any concerning side effects most common to the procedures in the treatment package.
Conclusion
Everyone has the right to look and feel their best, and a mommy makeover can help one do just that. By surgically intervening and ridding the body of unsightly fat and skin and subsequently repairing the damage, any mom can look and, more importantly, feel her best.
Are you considering a mommy makeover in the Williamsville area? Get more information at https://www.artesiaplasticsurgery.com.
Check out what others are saying about our services on Yelp: Read our Yelp reviews.