Plastic Surgery – Dermal and Facial Fillers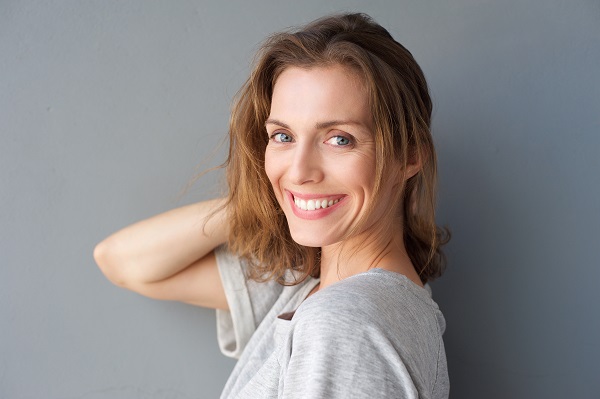 Plastic surgery refers to a number of different procedures ranging from breast augmentation to a rhinoplasty. Additionally, there are a few procedures that focus on facial appearance and structure, such as facial and dermal fillers. Fillers are a popular treatment that many people are considering when looking into different plastic surgery procedures. Ready to find out more?
Dermal and facial fillers
Below is an overview of dermal and facial fillers, both of which are popular plastic surgery procedures. When considering facial improvement, it can be helpful to review the following information.
What are dermal and facial fillers?
Facial fillers are also referred to as dermal fillers, and they are a minimally invasive plastic surgery procedure that uses gel-based injections containing hyaluronic acid. While dermal fillers may sound similar to other facial rejuvenating procedures, they are actually quite different. Fillers in the face contain hyaluronic acid, which is already found naturally in the skin, thus making it safe and relatively natural to the body.
They are used to restore volume and fullness in the face. Additionally, they can be used to soften creases and smooth out fine lines, which can restore youthfulness. Outlined below are a few other things that dermal fillers can address.
Restore fullness in thin lips
Improve scar marks
Reconstruct facial abnormalities
Soften wrinkles and creases
Improve smile lines and crow's feet
Restore fullness in the cheeks
Oftentimes, dermal fillers are used in conjunction with other types of facial plastic surgery procedures, such as facial rejuvenation. While dermal fillers are great on their own, they can also be very beneficial when used to enhance other procedures.
Benefits
Dermal fillers offer a number of benefits including improved aesthetics, a youthful appearance, stronger skin and a natural plastic surgery option. Additionally, recovery times are less than a day because the procedure is not invasive, which cannot be said about other facial rejuvenation procedures.
When to consider plastic surgery
Plastic surgery is very involved, which requires careful thought and consideration. With that being said, it is important that patients carefully consider their options, as well as their goals and desires. If the plastic surgery is cosmetic-based then oftentimes, it may not be essential; however, that is not to say that it will not be beneficial. On the flip side, if the plastic surgery is reconstructive-based then it may be to help improve function, which could be seen as essential.
In the case of dermal and facial fillers, the procedures are not really essential. However, many people can benefit greatly from getting either. Aesthetics can be improved, which can, in turn, boost one's confidence.
Get started today
Considering plastic surgery? Both dermal and facial fillers can significantly improve the way the face looks and feels, but there are a number of procedures that are worth looking into when considering plastic surgery. To learn more, reach out today. An evaluation can be done in order to determine where to start.
Request an appointment here: https://www.artesiaplasticsurgery.com or call Artesia Plastic Surgery at (716) 650-4622 for an appointment in our Williamsville office.
Check out what others are saying about our services on Yelp: Plastic Surgery in Williamsville, NY.