Frequently Asked Questions About Botox® Treatments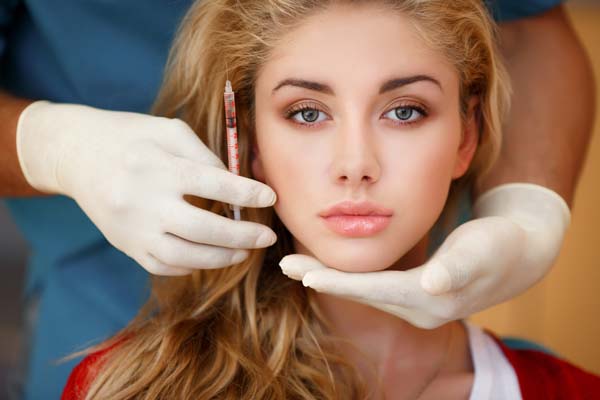 As a way to deal with unwanted wrinkles, it's possible that Botox has always seemed extreme or high maintenance to you, or maybe you have a friend who gets Botox and you have always been curious about the procedure. Now is the time to consider getting combative against those fine lines and wrinkles. Crow's feet, frown lines and forehead creases have been chronicling the march of time across our faces, and chances are, they are not that dear to you and you would like to get rid of them.
Botox®: Getting familiar
Botox is a protein-based chemical mixture that prevents the muscle contractions in the face which cause wrinkles. Botox injections are administered through a thin needle to prevent wrinkles in a specific area of the face. It is a quick outpatient procedure that yields fast results. Whether Botox is right for you depends on the condition of your skin, your checkbook, and your willingness to try something new.
Does it help with wrinkles?
Yes, Botox treatments do smooth wrinkles by preventing the facial muscle contractions that cause wrinkles. A Botox injection will immediately create a smooth line where wrinkles in the skin used to be. It is an effective, clinical approach to wrinkle prevention. The chemical solution prevents muscles from contracting, preventing further wrinkling of the skin in that area. It also fills the gap under the surface between skin and muscle. This is how a Botox injection can have fast results and reduce the appearance of wrinkles after one session.
Does it hurt?
Botox uses a superfine needle and is often described as feeling like getting a shot at the doctor's office. Sometimes, the face can be a more sensitive area, causing the pain to increase more than a flu shot on the arm. It also depends on your individual pain tolerance. The good news is, just like a shot at the doctor's office, it only lasts for an instant and is well worth the results.
How much does it cost?
The typical cost ranges anywhere from $50 to $1,200, depending on how many units (injections) of Botox are received. Many clinics can offer a payment plan when a client signs up for regular treatments.
How often should I get it done?
Depending upon age and other skin factors, Botox usually lasts for three to six months. Though a change can be seen instantly, the maximum effect takes three to four weeks to appear. How often you get treatment can also depend on your age and the area of your face. For instance, the skin around the eyes is considered more delicate than the skin of the forehead and could, therefore, require more frequent sessions.
Botox®: A new beginning
Botox provides a solution for an age-old problem: Wrinkles. By addressing the underlying cause of wrinkles (facial muscle contractions), it is both a preventative measure and an effective current solution. If you are tired of wrinkles and want consistently smooth skin, Botox may be worth a try.
For more information or to schedule an appointment with Artesia Plastic Surgery, request an appointment in our Williamsville office here: https://www.artesiaplasticsurgery.com. Or call us at (716) 650-4622.